SHAYNA!
Pronounced: Shay-na :)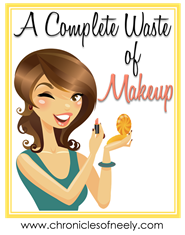 In order for you to get to know me a little bit better, I thought I would tell you a few things about moi & this here little blog of mine! So, lets get started!
About: All From My Kitchen, My Home & My Life
I started this blog almost a year ago to talk about my love of cooking. I really loved it at first & did enjoy it. However, it got to be more of a job for me. It was just a bit more than I bargained for. Between keeping up with work, life & everything in between, I was trying to also cook meals to blog about, come up with some "fun food tips" or what have ya & bottom line it just got to be too much for me. I was a hot mess of a blogger & I quickly found myself not enjoying blogging. & that's not what I started it for.
So, I changed things up a bit. You can read my little remix
here
. Now, I blog about anything & everything! From clothes & jewelry, fun weekends full of partying or laying low at the casa & everything in between!
About: Me - Shayna
I am a mid-twenties girl, living my life in the wonderful state of Texas. I have a full time job at a local police department where I've worked for just over 4 years. I didn't finish college because I had too much fun partying...Whoops! When I do finish college I envision completing my degree in Education, maybe.
I have a boyfriend whom I love dearly & we have 1 fur baby named Bingham.
I love shopping - for clothes, house decor, anything! I'm a hopeless romantic & love all the lovey dovey movies! Plus, some funny ones too! I dream of traveling the world but, imagine I'll be retired before I get my chance. I grew up in a small town & now live right in the middle of the city - loving every minute of it! If you want to know more about me you can check out a guest post I did
here
!
I absolutely love blogging & the friends that I've met through this fun little blogging world! My blog is a work in progress & I enjoy everything new that I learn - I do my best to share everything new that I learn with others also! A special thanks to my fellow blogger & irl friend
Erin
, who got me started blogging in the first place!
Thanks for stopping by & I hope you all stick around for more to come! Be sure to check out Neely's
link-up
to find some more great bloggers to follow... because I
know
you need more! DO IT!
XOXO,
Shayna