Hey y'all! Once again we've made it to Friday! Thank the good Lord above!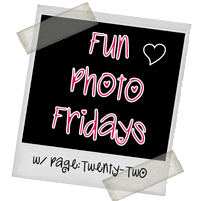 Tomorrow I'll be heading a couple of hours north to partake in some bachelorette festivities! This isn't just anyone's bachelorette party... it's my best friend from college bachelorette party! Guaranteed, there will be some
shenanigans
that go down this weekend!
Here's a picture of Kimberly & I on our way to a EX graffiti party back in college! These were the days! She is one of the most fun, loyal & giving people I've ever met! I'm so blessed that this crazy girl was placed in my life!
I hope y'all have a great weekend! Don't do anything I wouldn't do! :)
XOXO,
Shayna