Happy Friday ladies!!! This hasn't been a long week but, it's been a week! I've been wanting it to go by pretty quick because not only is one of my best friends getting hitched this Saturday, after the wedding we're heading West to Red River, NM to hit the slopes... Or roll down the mountain if you're like me!
First & foremost, I want to say a big
THANK YOU
for all of the kind & sweet words of comfort & prayer yesterday! I can't express enough just how much that means to me. My Mom instilled a strength in me that I didn't realize I had until after she was gone. Because of her and all of the wonderful people I have around me that I am able to keep my head up & carry on. Thank you again SO MUCH for all of your sweet words. They mean the world to me!
& yes, enjoy my margarita is exactly what I did!
Moving right along...
Today, I'm linking up with Leslie from
A Blonde Ambition
for Confessional Friday!
I CONFESS....
1) I was so moved by the
KONY 2012 video
. I may not be able to do much but, if I can make more people aware of what is happening, then I've done my job.
2) Since last weekend, I've realized that this girl cannot recover from a hard night of partying like I used to. It took me a couple of days to recover from last Saturday's shenanigans... #lame
3) I'm more worried about looking "cute" on the slopes than actually getting the whole skiing thing down. A girls gotta look cute if busting her ask! (& yes, I meant to type ask)
4) I'm participating in the Fit Photo Challenge on Instagram... & YOU should too! Don't worry, today is day #4 so you still have time to play catch up! Here's each photo day:
5) After wearing skinny jeans last weekend... I want to wear them All. Of. The. Time now!!!! They are so comfortable! I'll definitely be buying more skinny jeans!
6) I am a little worried about how my bod will hold up on the slopes... or should I say side of the mountain considering I have NOT been working out near as much as I did last year to prepare for this ski trip!
7) Matt & I are driving through the night Saturday night/Sunday morning to meet up with the rest of our friends in Red River... I'm a little worried I won't be able to stay awake for him & to help drive! #needcaffeine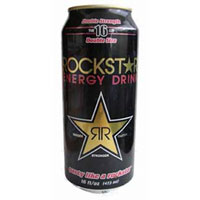 YUP! I lived off of them in college. #healthyiknow
Don't forget to hop (yes, we're hopping today) over to
Leslie's place & link-up
or read what everyone else is confessing!
That's all I've got for today! I hope y'all have a fantastic weekend!
XOXO,
Shayna