Hey y'all! Happy Friday!
Is it just me or has this week seemed out of whack!? I guess it was the short week & then I was under the weather on Tuesday so, I slept the day away! Either way, I'm glad it's Friday!
Sooo,
Ms. Lindsey
has decided to make "Friday Faves" a link-up party & that's just what I'm doing today!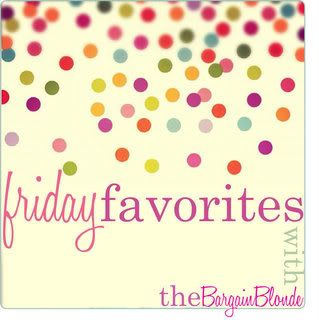 1.
Last weekend while in New Braunfels, we stayed with some friends of ours. Everyone fell in love with Bingham & he got spoiled like no other! Proof:
Gettin' a belly rub... spoiled rotten!
2.
I am SO excited that I get to spend all day tomorrow with my best friend! We're going to Canton - which is a huge trade days the first weekend of every month!
3.
We have only 5 more days & we are BEACH BOUND!!! Matt & I are both counting down the days & can't wait to get our toes in the sand... or his hook in the water!
Yes, my handwriting is terrible... judge away!
4.
Seeing as how we'll be vacationing next week, I will be having one of these each morning with my breakfast! Healthy, I know!
Courtesy of The Gristmill last weekend!
5.
& last but, not least... Matt & I had a mini date night at our casa last night & we finally made
Grilled Chicken with Spinach & Mozzarella
! It's been on the menu for a few weeks now & for whatever reason, we hadn't made it yet. It was SO good & will definitely be on future menus!
We paired it with cooked carrots & a small piece of wheat garlic toast. YUMM!
I hope everyone has a great weekend! I'm ready to shop 'til I drop on Saturday - just hope my pocket book is ready! :)
XOXO,
Shayna