Hey Hey Hey!!!
Whew! What a week it has been! So crazy, so busy yet it seems like it's just creepin' by.
COME ON ALREADY FRIDAY!!!
I'm here for my weekly fitness/health check-in & let me just say that y'all were in the back of my mind All. Week. Long! I could hear y'all (yes, I made up what your voices would sound like) cheering me on & motivating me!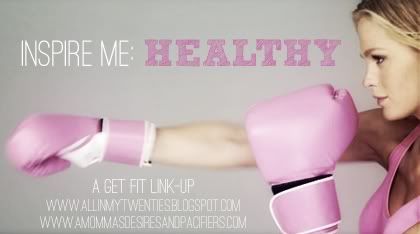 The link-up is over at
Raven's
today!
Let me just go ahead & get this out of my system... EEEEEKKKKK!!!!
Ok, I can focus now!
Y'all, I LOST WEIGHT!!!
& Keeping my goal in mind - 125 lbs by October 5th!
Starting Weight: 132
Last Week's Weight: 131
Current Weight: 130
Only 5 more lbs until I get to my goal weight!!!
I can see a little difference but, I'm still a work in progress for sure!!!

This next week I plan on cranking it up a notch - I know I can do more cardio than what I've been doing. So, here's to a week full of toning workout & A LOT of cardio!
I'm determined now more than ever to get this weight off & keep it off!
Thanks to you lovely ladies & all of your WONDERFUL support! It truly means so much to me!!!
Don't forget to go link-up or cheer on everyone else who link-ed up @
Raven's
!
XOXO,
Shayna