Happy Friday y'all! I am definitely ready for this weekend... Looking forward to productivity, good food & friends!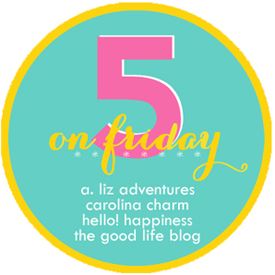 One
- I was looking back through bump pictures the other day & cannot believe how much my bump has changed over the last several months!! It's crazy how significant of a change your body goes through... I'm in awe daily!
Top left to bottom right - Weeks 13, 15, 17, 19/20, 22, 24, 26 & 27
Two - It has been extra cold here this week (thanks polar vortex!) & I am loving it!! The leaves are all falling (we're a bit behind here in Texas!), I've been able to stay cozy in all of my fun sweaters & these crazy pregnancy hormones are loving it too!! Anyone else super hot when they were pregnant!?
Three - As much as I'm excited about Thanksgiving coming up (because who doesn't love stuffing their faces & sliding into a food coma!?) I am oh-so-ready to start decorating for Christmas! Last year we were a bit of fuddy-duddies... I decorated & we put up lights but, our poor Christmas tree didn't see one single ornament!! I think we were so busy doing house projects that I just didn't feel up to it. This year that all changes though! Matt & I have even been talking of ways to include Jack since he'll make his arrival approximately 1 month later!
Four - This week I have been reminded of just how awesome my co-workers are & what a great place I work at! I've always known this but, it's easy to forget through the day-to-day things. It's just so nice to know & remember - I'm so thankful for where I work!
Five - Confession... I'm caving to the plaid scarf fad...! I can't say I never fall into "what's in style" but, let's just say I've never had a Pumpkin Spice Latte... GAASSSPP! I KNOW! But honestly, I'm loving the plaid scarves & may have to go buy one with birthday money if someone didn't read my mind ahead of time & gift me one! HA! I'm loving this one from Target & think it would look great in Fall/maternity pictures!!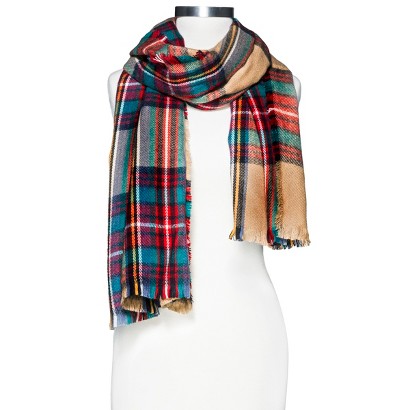 Hope y'all have a great weekend!!!